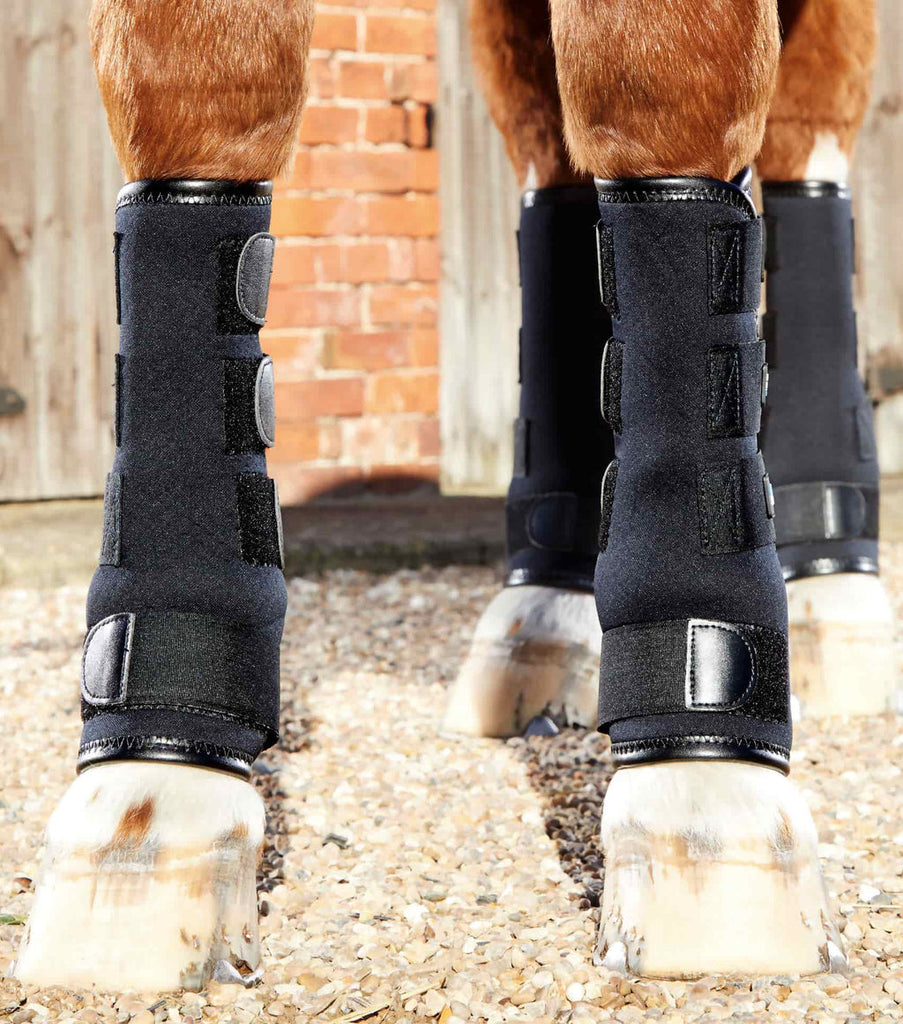 Premier Equine - Turnout Boots 1012*
Our turnout boots are designed to help prevent injuries and provide support to the horse's tendons and ligaments whilst in the field. Made from our specialist Air-Tech ventilated neoprene for maximum breathability. The simple, anatomical wrap design makes them easy to put on and take off without compromising on support. Covering the whole fetlock area, these boots offer great coverage and enhanced protection for your horse. Designed for use on both front and hind legs.
Your Turnout Boots have been carefully hand packaged inside a complimentary, reusable zip-fastened storage bag to keep your tack room tidy when not in use and easy for carrying.